What is a Leaf Burrito®
REUSABLE




yard-debris bag


made of heavy-duty mesh,

strong

YKK® zippers
and ergonomic handles.
ELIMINATES

PAPER BAGS

and plastic bags, and is used

all year long for sticks,

hedge

clippings,

grass clippings, weeds,
STARTS

OPENED FLAT

,

then "

Burritos

" up via five zippers for

Municipal Curbside-Emptying

Or For Transporting
???????

REUSABLE

FOR 10+ YEARS


and also eliminates expensive short-lived tarps and burlaps.
Breathable...
Curb Appeal with Custom Branding...
Approved CITY-STYLE 5-Footer...
Fast & Safe Curbside-Emptying...
Professional & Eco-Friendly...
Zip Multiple Together As Larger Cover...
Perfect For Hedge Clipping Jobs...
Perfect For Utility Carts...
Compact 6-Pack Storage...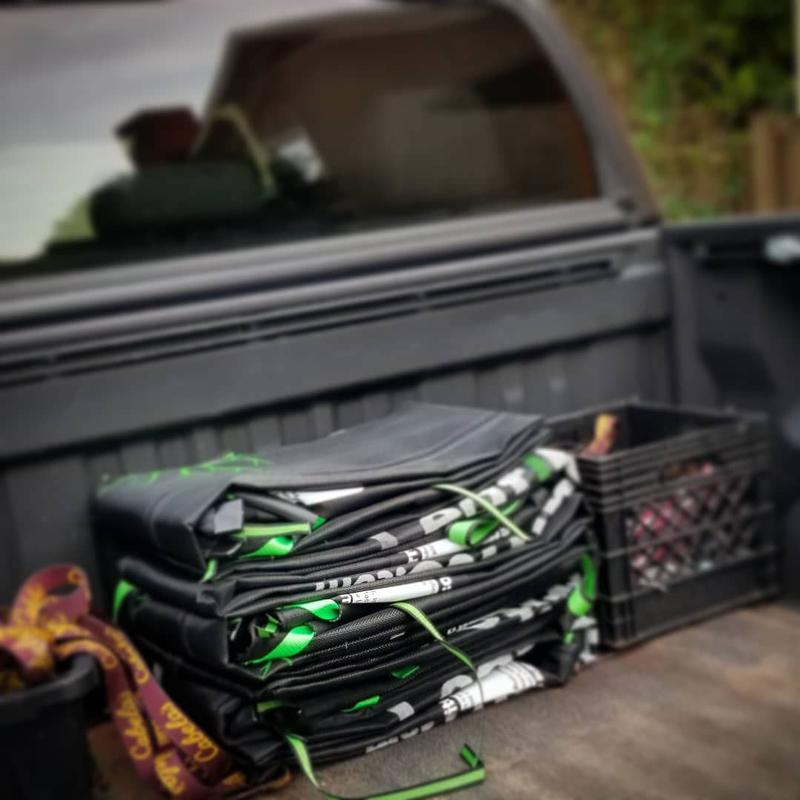 MADE RIGHT IN CHARLOTTE, NC!
The Leaf Burrito is an ingenious new yard debris system that makes the arduous task of bagging leaves, hedge clippings, weeds, sticks, and grass clippings be an incredibly simple and eco-friendly experience! It starts completely flat for instant loading then burritos up with heavy duty zippers. The 5-Foot residential burrito holds the equivalent of 4+ large leaf bags worth of debris, and the 7-Foot commercial burrito holds 6+ bags. However, Leaf Burritos are incredibly strong and can also hold sticks, logs, hedge clippings, weeds, grass clippings and even mulch.