Leaf Burrito® is an amazing new patented TOOL for making collection and transportation of yard debris incredibly FAST, EASY, SAFE and MANEGABLE! Click here to Buy Leaf Burritos.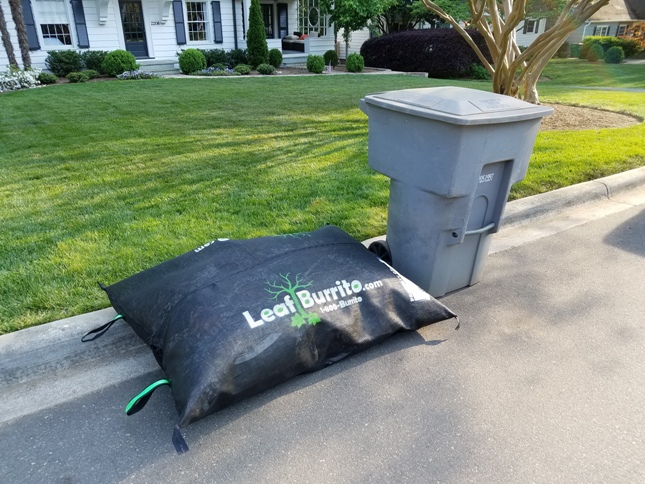 The City of Charlotte Solid Waste Services will empty the burrito and leave it on your yard just like normal garbage cans. If you are not in Charlotte, please check with your municipality and request that they also service the Leaf Burrito®!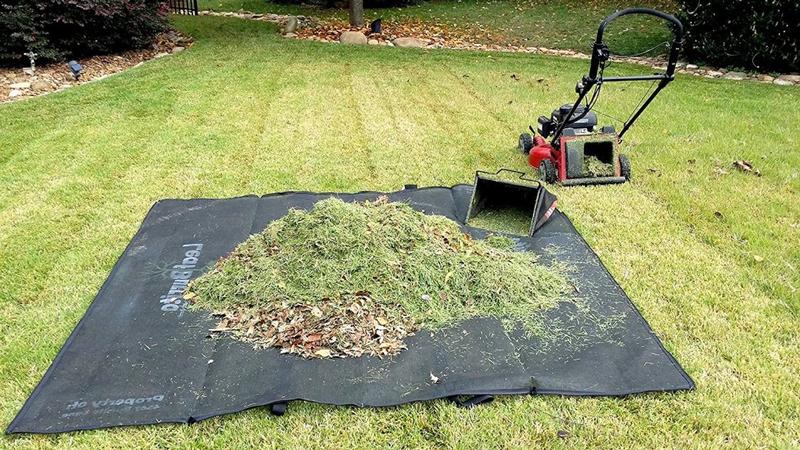 Did you know that plastic lawn bags are NOT recyclable?! That's right, this plastic film goes directly into the landfill as it cannot be broken down for recycling use! Billions of plastic bags are unnecessarily going into our landfills across the country each year.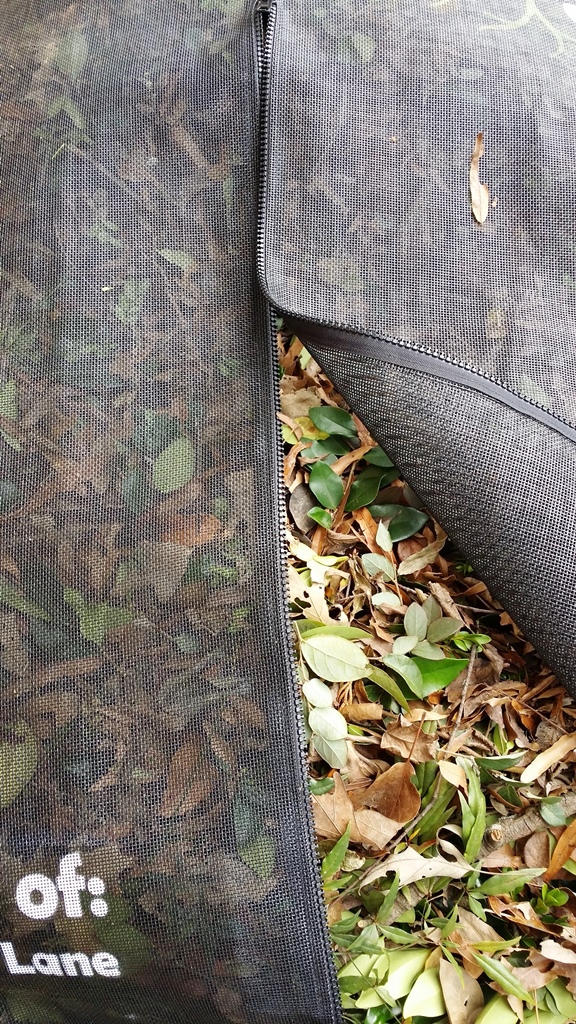 Virtually indestructible industrial-grade mesh!
Even if you cut it with scissors,
you cannot continue to rip it any further,
and the threads won't run if one gets snagged.
Built to last for many, many years of of use!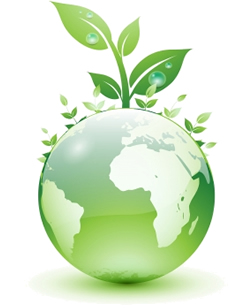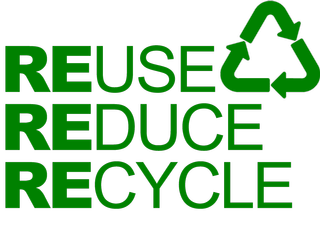 ---
Residential Burritos:
5' x 7.33' - Ideal for home use or in 5'x8' trailers. Designed for residential curbside pickup, this size is perfect for home use and will hold 4 to 6 large bags of leaves. Easy to manage and empty with multiple handles and zippers. The city will empty the burrito and return the bag to your lawn! (Confirm with your municipality if outside of Charlotte). Start with one, then you'll be so amazed that you'll want a 2nd or 3rd one for medium to larger sized yards. PLUS FREE SHIPPING! Click here to buy 5' Leaf Burritos
Commercial Burritos:
7' x 7.33' - For commercial landscapers (not for residential curbside servicing). Grab your backpack blower and a couple of burritos and make yard clean-up be quick & manageable chunks that you can stack onto your trailer without having to tie flimsy tarps together. Holds 6 to 8 large bags of leaves depending on the leaf type. 5-Packs available at a 17% discount. Start with one, then you'll be so amazed that you'll surely be back for a 5-pack! PLUS FREE SHIPPING!
Both Leaf Burrito® sizes are made with UV protected industrial-grade mesh with four side-handle straps and one centered handle on the bottom.
Click here to buy 7' Leaf Burritos
Or, contact sales@leafburrito.com to bulk purchase or custom brand your commercial 7' Leaf Burritos.